"We must become the change we wish to see." — mahatma gandhi
In Touch: Bo's Beginnings Article
This site is created to promote Bo Bice and his dedicated fans. Many of the photos, banners, gifs and videos have been created by adoring fans. I have chosen my favorites to feature and share. Creators of any gifs or banners on this site are being honored for their artistic abilities and devotion to Bo Bice. Thank you for visiting, I hope you enjoy your time here.
Click here to listen to "Inside Your Heaven" and an interview with Bo
Bo Bice "See The Light"
Click to Play THE REAl THING VIDEO
Tuesday, March 07, 2006
The onslaught of germ warfare battling it out with my immune system provided me an excuse to spend time reviewing my Bo Bice files. IT built to a thundering crescendo to throw its worse at me yesterday. The Ugly-Bugly's LAST hurrah. I camped out, tissue box at my side, blanket around my knees, and settled at my computer.
I spent some time visiting his numerous fan-sites and forums, finding the Main Topic is typically how HAWT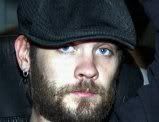 he is, how awesome his hair looks while he's swinging it, his beautiful blue eyes, (that are not only blue, but have gorgeous, long, two-toned eyelashes).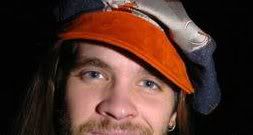 The Bicesquad.net
and
Bicesquad
, the
Sugarmoney Fansites
,
Bo Bice Addicts
,
BonaFide Bice
(although not so much; the folks running this site gravitate toward facts, sort of like the Bo Bice News Channel). I have to say again, I am pleased to see Bo's official site,
bobice.com
stepping up to update the site and make changes.
Apparently I am experiencing a hat fixation, especially berets; adorable, fun, a favorite of mine. I once had an extensive collection of them...including one exactly like this one in the pic. Natasha Bedingfield looks good in them too.
While, of course The Biceman is a sexy man, his most attractive trait that increases His Sexiness is his sense of humor. He has a goofy side and loves a good joke, and he plays pranks on his friends. A goodlooking man without a sense of humor is a complete BORE in my opinion. Humor can make a plain man sexy, and a gorgeous man outrageously sexy.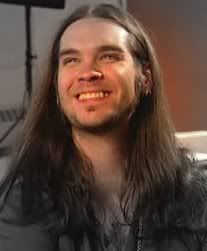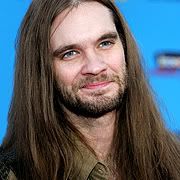 A few of my funny and sexy favorite comedians, Steve Carroll, Jon Stewart, and
Stephen Colbert
. Talented, funny, sexy.
Bo rolls it all up into a beautiful package.
Nice way to spend a 'sick day'. Biceman, "U (do) Make Me Better", **see sparkling glittery wellness-dust sprinkling my home office**)
I am Better.
Much Love.
Link