"We must become the change we wish to see." — mahatma gandhi
In Touch: Bo's Beginnings Article
This site is created to promote Bo Bice and his dedicated fans. Many of the photos, banners, gifs and videos have been created by adoring fans. I have chosen my favorites to feature and share. Creators of any gifs or banners on this site are being honored for their artistic abilities and devotion to Bo Bice. Thank you for visiting, I hope you enjoy your time here.
Click here to listen to "Inside Your Heaven" and an interview with Bo
Bo Bice "See The Light"
Click to Play THE REAl THING VIDEO
Tuesday, February 07, 2006
BEWARE: must have have a somewhat infantile sense of humor, ('cuz this isn't anything really intellectually Top Shelf).
WARNING: You might laugh, you might 'shriek'. Don't view this in a quiet public place...
This is a silly-jewel of a bit of insanity from my favorite blog-doll, ThreeDimen of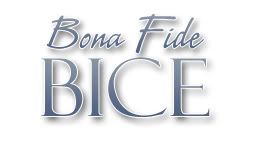 ThreeDimen proves once again to be SOOOO worthy of being my platonic BO-Soul-mate. (& sha; we gotta talk)
I love ya'll,
Much Love.
Link