"We must become the change we wish to see." — mahatma gandhi
In Touch: Bo's Beginnings Article
This site is created to promote Bo Bice and his dedicated fans. Many of the photos, banners, gifs and videos have been created by adoring fans. I have chosen my favorites to feature and share. Creators of any gifs or banners on this site are being honored for their artistic abilities and devotion to Bo Bice. Thank you for visiting, I hope you enjoy your time here.
Click here to listen to "Inside Your Heaven" and an interview with Bo
Bo Bice "See The Light"
Click to Play THE REAl THING VIDEO
Monday, January 30, 2006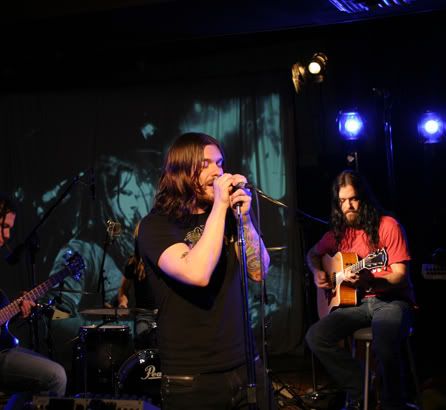 Shinedown music and video
.
This is Brent Smith, lead singer of "Shinedown". Discovered him recently; his band performed at the Nokia Theatre in Grand Prairie, Texas (little suburb of Dallas; American Idol 4 played here.) Man this guy can rock! He is ENERGY, PASSION, and the band is tight! Write up in The Dallas Morning News excitedly proclaimed him to be equal parts Ronnie Van Zandt, David Coverdale and Chris Cornell, and one of the best rock singers to come out of the South since Chris Robinson of The Black Crowes. I have to completely agree! This guy is great to watch!
Shinedown Fan Site
Don't get me wrong, I'm not switching ponies here, I still LOVE my Bo Bice, but hey, a little variety is good for a gal!
Much Love.
Link