"We must become the change we wish to see." — mahatma gandhi
In Touch: Bo's Beginnings Article
This site is created to promote Bo Bice and his dedicated fans. Many of the photos, banners, gifs and videos have been created by adoring fans. I have chosen my favorites to feature and share. Creators of any gifs or banners on this site are being honored for their artistic abilities and devotion to Bo Bice. Thank you for visiting, I hope you enjoy your time here.
Click here to listen to "Inside Your Heaven" and an interview with Bo
Bo Bice "See The Light"
Click to Play THE REAl THING VIDEO
Saturday, December 03, 2005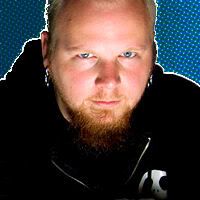 In an excerpt from Ben Moody's blogsite:
"As some of you may know, I've recently wrapped two big projects..."
(listed at number 2.) "the most recent was
Bo Bice
, american idol runner up. the song is called "my world" and was written by mitch allen. as you can all imagine, i wasn't at all interested in another american idol nor did i expect to repeat the same chemistry i had with kelly. BUT, i had been nurturing the song with mitch for nearly a year, and i must tell you, bo bice is just a fucking star. and i mean old school rock star. he can stand there with an acoustic guitar and play classic rock tunes for an hour and you'll never lose interest, then go out for drinks and he'll do a two hour stand up routine. the guy is just a star and i strongly encourage you ALL to support him because he is the real deal. shows up on time, ready to work, loves life, takes NO ONE for granted, says thank you, remembers everyones name. and let me tell you something, THAT IS RARE. and in my opinion,... should be rewarded. Bo... i wish you all the best, brother."
Ben Moody got to see "The Real Thing" that Bo Bice is; as will the rest of the world soon. Bo is not just a 'pretty face' and an amazing voice; he is an amazing person.
Much Love.
Link