"We must become the change we wish to see." — mahatma gandhi
In Touch: Bo's Beginnings Article
This site is created to promote Bo Bice and his dedicated fans. Many of the photos, banners, gifs and videos have been created by adoring fans. I have chosen my favorites to feature and share. Creators of any gifs or banners on this site are being honored for their artistic abilities and devotion to Bo Bice. Thank you for visiting, I hope you enjoy your time here.
Click here to listen to "Inside Your Heaven" and an interview with Bo
Bo Bice "See The Light"
Click to Play THE REAl THING VIDEO
Thursday, August 11, 2005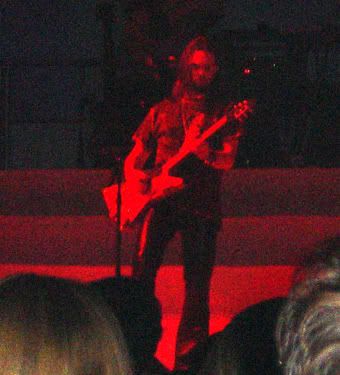 Bo Bice
rocking on "
Voodoo Child
"! Channelling
Jimi Hendrix
for sure! It comes courtesy of
The BiceSquad.net
great fan-site for news and fan info! (I have them featured in my links) This video clip is several minutes long and eventhough taken by someone in the audience, not bad quality! Would love to have their seats! Once you click on the link, be patient, your first download will take a little over 2 minutes, but after that, it will load quickly for you every time (30 secs)! Enjoy! I know I did! Rock on
Bo Bice
!
Link